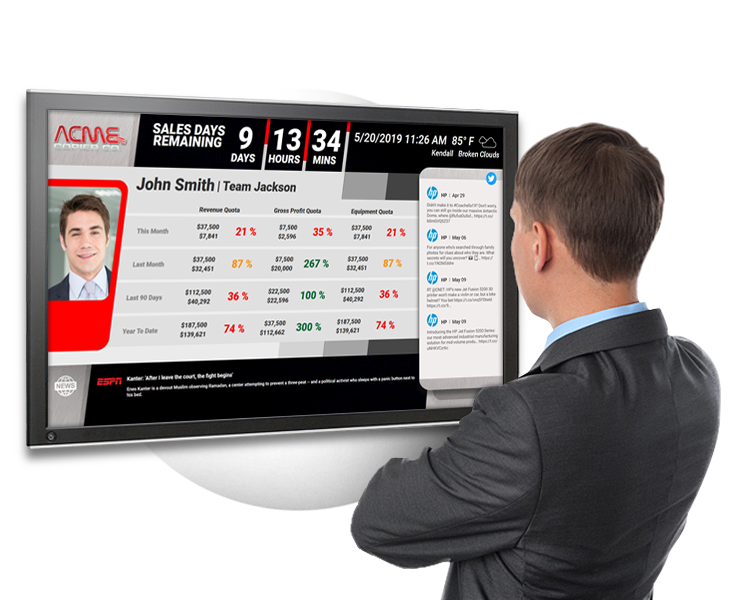 Live Data Connection – Connect directly to ScoreKeeper and other third-party data sources to display secure and live content from your organization's specific instances.

Ease of Use – Easily display content you want to share, in the specific order you want to share it, along with the specified time- period for that content to be displayed with just the click of a button.

Single/Multi Channel Broadcast – Seamlessly display content with single and multi-channel broadcast capability allowing for varying content throughout multiple locations.

User Portal – It is as easy as uploading content, determining the playback order, and pressing play making communication and motivation automated and simpler than ever.

Custom or Configurable Templates – You can either design custom templates of your own or choose from a growing number of existing designed templates that are configurable with your company's logo and color scheme.

RSS Feeds – Keep each office updated with local weather forecasts and live news feeds including weather forecasts and live news feeds including CNN, ESPN, Fox News, CNBC, as well as many more options to choose from.