Commissions made easy…
Calculate, Process, Report
ScoreKeeper automates the sales commission process from actual compensation calculations, quota tracking, draw tracking, and so much more. Provide personalized scheduled sales reports for your reps and managers, helping drive performance.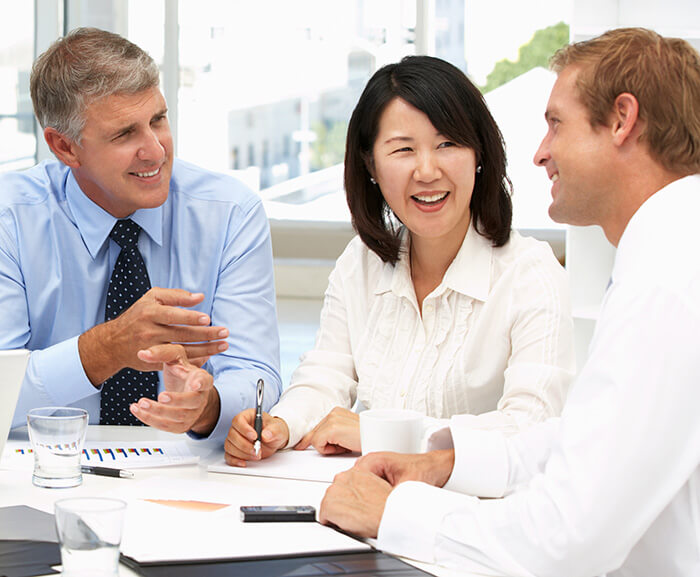 Transform Your Sales Commission
And Reporting Process From Aggravating To Easy
Bring Your Own Comp
Plan(BYOC)
No comp plan is too difficult to automate with ScoreKeeper. In the last 10 years, we've helped the biggest names in the office equipment industry leave their spreadsheets behind. And we can help you too.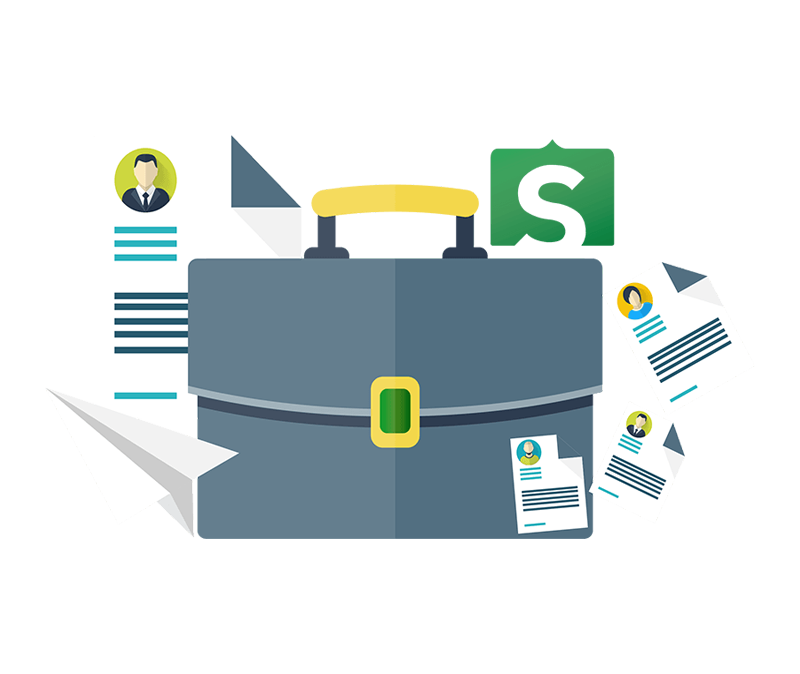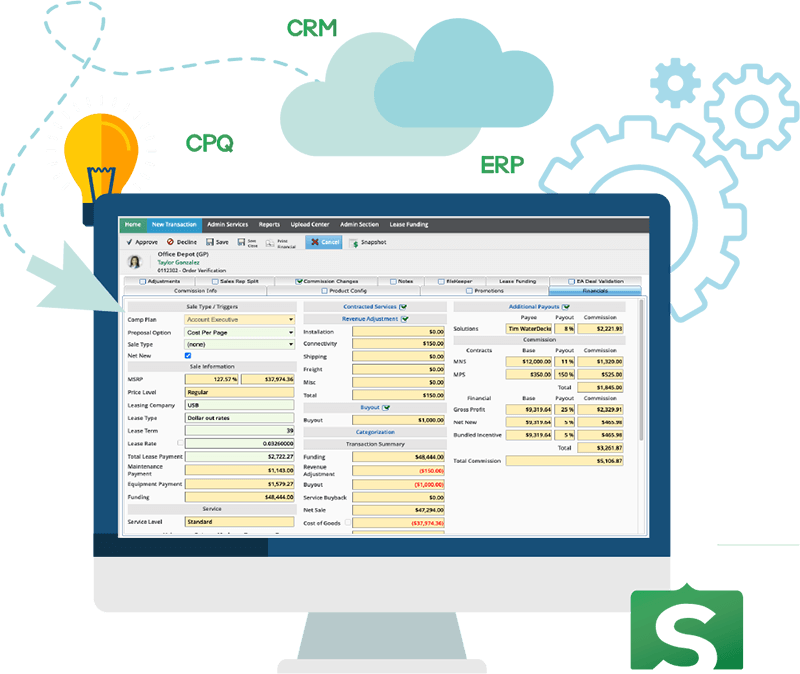 Seamless Integrations
ScoreKeeper integrates seamlessly with all major ERP, CRM and CPQ systems. Never re-type data again, introducing inadvertent errors along the way! All your numbers are instantly at your fingertips.
Commission Processing
Calculate and process commissions, quotas, and bonuses without spreadsheets. Let ScoreKeeper configure the details of your comp plan, and it will auto-calculate everything you need.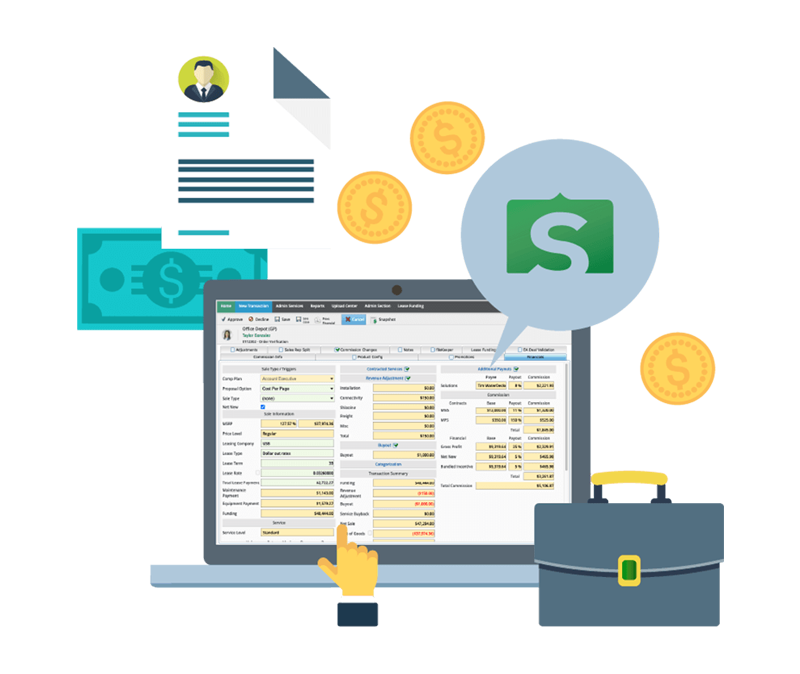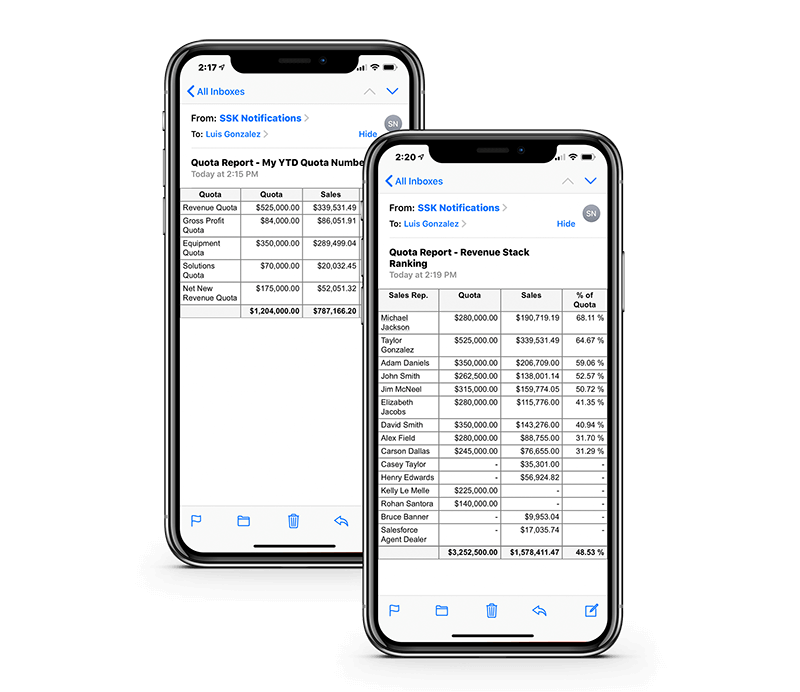 Sales Reporting
Reports are a snap with ScoreKeeper! Just set up a report once and forget it. Trust ScoreKeeper to pull all the data, format it the way you like, and even email reports automatically on your schedule.
Keep Everybody In The Loop
Create transparency for all parties from start to finish of every transaction. Reps, specialists and managers can always see their quotas and commissions, and any pricing and commission changes are flagged for oversight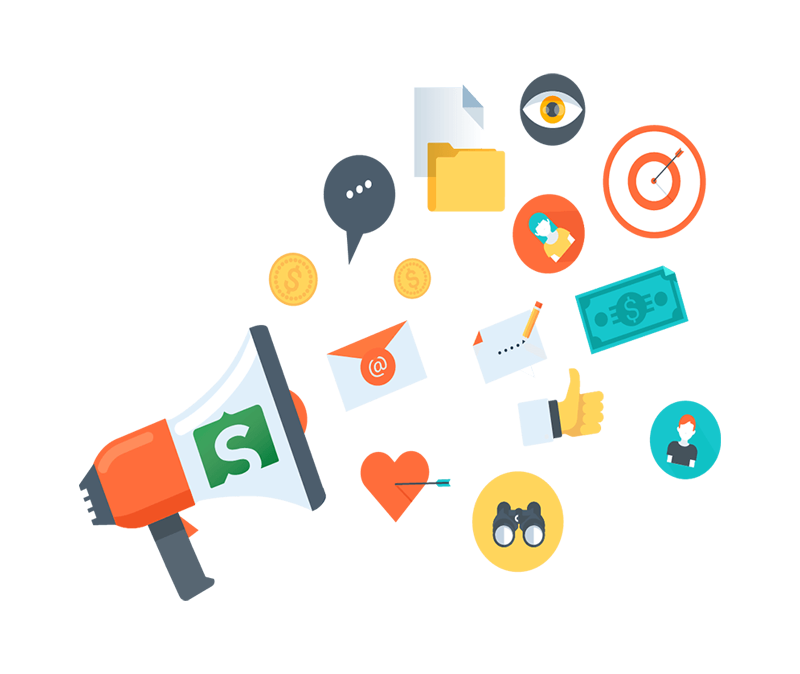 Not Just Commissions… It's A Lot More!
ScoreKeeper Is A Complete Solution For
Commission Processing, Reporting and Oversight
With ScoreKeeper Everybody Wins!
No more data entry hassles, spreadsheets or time-consuming report prep. Administrators, managers, specialists, and reps alike will appreciate easy access to the numbers they need to do what they do best. See how effortless and efficient everything about your comp plan could be.